ANDROID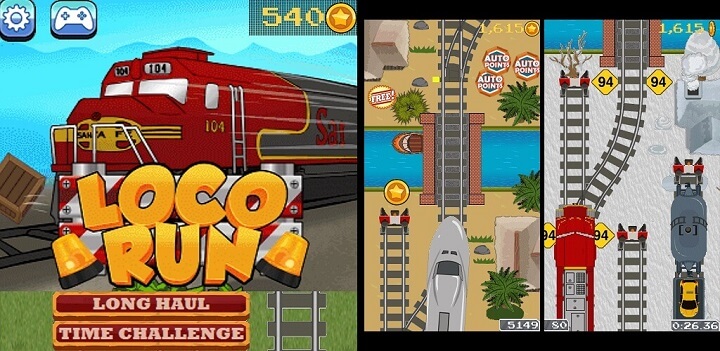 Drive trains through different landscapes, earning coins to spend on Driver Training runs where you qualify to upgrade your license to drive later, faster, locomotives.
Start with Britain's 1928 steam train Morayshire, then upgrade to diesels e.g. U.S.'s Santa Fe, Britain's Freightliner + Class 460 (Gatwick Express), & Australia's S class (Southern Aurora). Peak with Japan's Bullet Train! Then there's 2 mystery locos to unlock.
Collect Coins, Free Driver Training runs, & PowerUps along the way in this Arcade Runner game!
You are allowed (and encouraged!) to put footage of Loco Run on YouTube or any other website.
---
Featured in the GamesKeys Top Android Games To Lookout for in June 2020 list.
---


Google Play and the Google Play logo are trademarks of Google Inc.